Many of the approaches higher-ed has adopted the last year are features, not bugs, in what is known as agile methodology or an agile mindset.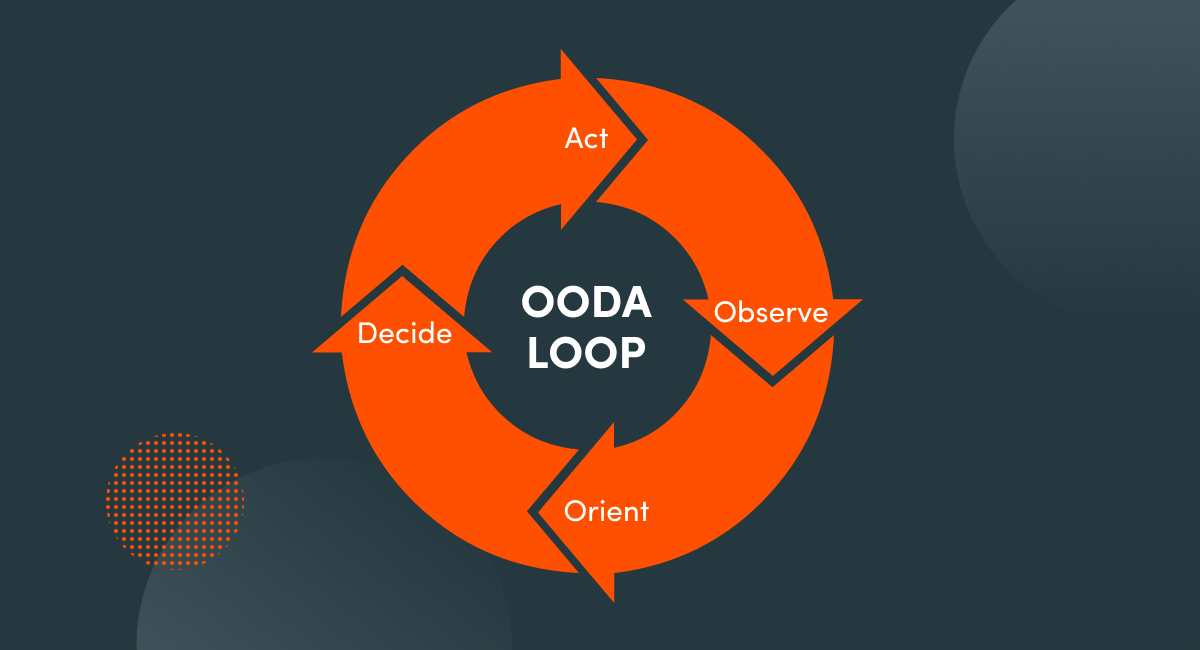 A favorite quote of mine by John Boyd, creator of the OODA (observe, orient, decide, act) strategy, reads simply, "He who can handle the quickest rate of change survives." This has never been more true for higher education.
The 2020 - 2021 admissions cycle left higher-ed professionals feeling frayed at best, doomed, more likely. Teams that were facing increasing challenges across recruitment and enrollment found themselves tasked with reaching their prospective class during the unprecedented COVID-19 pandemic. The pandemic robbed teams of the tools they typically rely on to reach new students, such as live events and in-person tours. How could they quickly and intentionally pivot just as the pandemic upended the critical months of March and April?
A Call for Quick Action
Surviving meant learning new skills with potentially high-impact results. For example, more personalized messages and virtual tours. Tactics were devised on the fly. Carefully crafted plans got tossed, as did lengthy meetings and detailed agendas. Silos between functional areas fell away in an all-hands-on-deck spirit where constant communication, across teams and departments, proved key.
What I'm describing may sound like chaos. But if you were part of such radical collaboration you may have had the time to reflect on how much was accomplished. Did some ideas flop? Sure they did. But did your team wake up each day a little wiser and a little less afraid of trying something different?
Thankfully a crisis isn't a necessary ingredient in reaping the benefits of a new way of working.
Many of the approaches we've adopted the last year months are in fact features, not bugs, in what is known as agile methodology or an agile mindset.
Higher education, and especially admissions teams, would be wise to formally embrace "agile."
Institutions have long been tied to a traditional linear, funnel, or waterfall approach to enrollment that revolves around year-long campaigns. These have to be fully implemented before they can be evaluated, making way for wasted time and resources just as institutions are finding both in dwindling supply. Often teams are working independently within their department on a particular piece of the puzzle, before passing it on to the next group. Any pitfalls encountered can't be fixed until the next admissions cycle, creating missed opportunities with potential new students.
This traditional strategy is cumbersome, particularly during an event like the COVID-19 pandemic. Consider the points of contact—and potential error—that come with a year-long personalized digital campaign. Effectiveness comes from measuring engagement and continuous iteration. A "Set It and Forget It" approach ignores useful input from prospective students.
A Future-Forward Approach
The goal of agile—traditionally rooted in software development—is to eliminate risk by instituting frequent check-ins for feedback and adjustments across a small team that spans many departments. Like any adoption of a new process, success begins with putting together the right group of voices. For instance, a higher-ed institution adopting agile as part of its recruitment strategy might start by creating a team of members from the IT, marketing, admissions, enrollment operations, and data and institutional research. Team members do not have to report to the same person or even work in the same department. In fact, a cross-department team is desirable so its members can work to facilitate communication and roadblocks.
Including team members with specialized knowledge who can work across many skill sets—ideally overlapping in some cases—allows for a reduction in feedback periods and a breaking down of work or projects into smaller units. Measurable outcomes are crucial, as is adjusting quickly when it's clear a strategy isn't working.
Ideally, this team will work within short sprints of around two weeks to complete their tasks for testing and evaluation.
Tools of the Trade
Compiling a team of talented professionals won't be enough. In order to best serve prospective students who increasingly expect even more personalized attention, institutions must invest in the technology—including tech that allows for measuring data and real-time insights across marketing and CRM tools. This might happen through in-house software development or partnering with external companies.
The benefits of agile are substantial. According to McKinsey & Company, marketing organizations that already demonstrated a high level of operation saw revenue uplift of 20 to 40 percent after adopting agile techniques.
Higher-ed institutions are heavily reliant on tuition—this isn't news and isn't about to change. What will continue to change are the needs and desires of future students who are looking more critically at the organizations they send themselves and that revenue to. To keep up, higher ed must adjust— thoroughly—particularly as student enrollment trends swiftly change direction.
Note: This post is sponsored by our friends at Element451. It was originally published on the Element451 blog.
---
Looking for more great content?